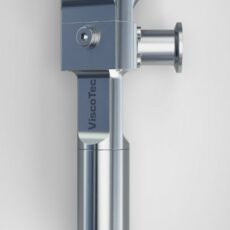 vipro-PUMP New dispenser generation extends ViscoTec GmbH product range With the vipro-PUMP series, ViscoTec is launching a totally new generation of dispensers. A new design, optimised dosing components and a modular construction provide numerous opportunities for adapting the dosing equipment even more effectively to the relevant application. The core of the new generation is the innovative, modular… ...
Läs mer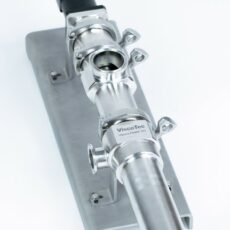 vipura-PUMP 10T How to fill chemically aggressive nail gels without tearing them off Filling nail gel is one of the more complex applications due to the viscosity of the material. Nail gel is a chemically aggressive, UV-reactive modeling material that only hardens with the aid of UV light. With the vipura-PUMP 10T, ViscoTec has now… ...
Läs mer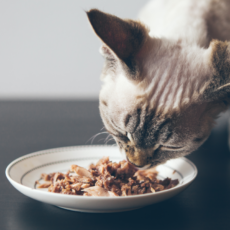 Pasteurization turns a liquid suspension loaded with solids into semi-solid feed or a snack Dosing and filling technology is crucial for high-performance and reliable processes As the Pet Supplies Industry Association published in a press release, the sales figures for the pet food and supplies industry have recently increased significantly compared to previous years: Ready-made pet… ...
Läs mer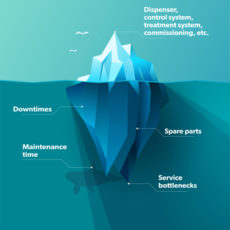 UNDER THE SURFACE OF THE WATER, THERE ARE OFTEN HIDDEN COSTS SUCH AS SPARE PARTS OR MAINTENANCE AND SERVICING. DC rotors from preeflow for profitable and effective investments A forthcoming investment in new process equipment with dispensing technology brings with it a number of questions. One issue may be: Does the new equipment work properly… ...
Läs mer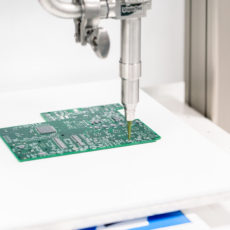 Thermal management in printed circuit boards ViscoTec dispensing pumps have already proven themselves in numerous applications as the optimal tool for handling highly abrasive materials. Dispensing tests were carried out for one customer with its new 1-component heat-conducting paste at the ViscoTec technical center. The extremely abrasive and, at the same time, highly viscous material had… ...
Läs mer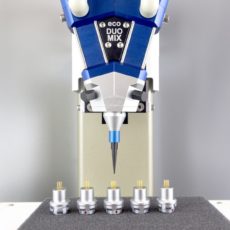 High-precision dispensing for complete process reliability Miniature connectors must be absolutely reliable and have secure contacts. Two-component potting compounds such as PU, epoxy or silicone are particularly suitable for potting miniature connectors. They are especially impressive compounds due to their wide range of applications. Increasing miniaturisation of performance electronics and improved sensor technologies increase the… ...
Läs mer
Ansøgninger sendes til Mia på: msp@scanmaster.se Om virksomheden Scanmaster er Skandinaviens mest udviklings- og serviceorienterede producent og leverandør af unikke doseringsløsninger til ethvert industrielt behov. Vi udvikler, producerer og leverer doseringsløsninger til alt fra jagerfly til vindmøller, og fra plastre til smartphones. Vi har kunder i hele Skandinavien, Finland og de Baltiske lande. Scanmaster er… ...
Läs mer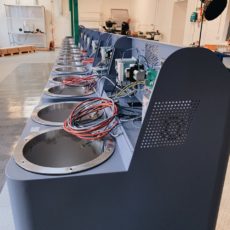 Scanmaster has just launched ViScaMix, a Danish-developed 2-component dosing system for e.g. potting of electronics, and the reception has been absolutely amazing! After the launch, we have experienced enormous interest from both home and abroad, and we are therefore working hard to keep up with the orders. We are happy and proud that our enormous… ...
Läs mer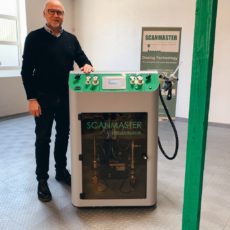 "Finally, we can unveil some great news that we have been looking forward to sharing!" CEO and owner Henning Pedersen informs. "Two years of intensive development work has finally been completed, and we are proud to announce that Scanmaster, which has so far only negotiated dosing solutions from other manufacturers, will in future also be… ...
Läs mer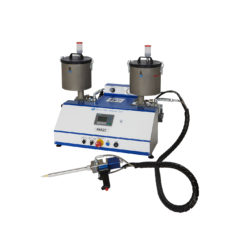 METER MIX® offers flexible and reliable solutionsWhen processing two-component potting compounds based on epoxy resin, polyurethane or silicone, many factors are important. Both components have to be metered and mixed precisely. The material must have the right temperature and viscosity. Further, the formation of air bubbles in the potted material must be avoided.METER MIX® offers metering and… ...
Läs mer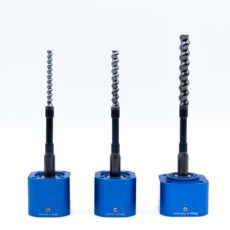 https://www.youtube.com/watch?v=5buiEPTunMMHighly Abrasive Materials Reliably Applied in Very Small Quantities300 % longer service life and no material discoloration thanks to preeflow® DC rotorspreeflow introduced the Diamond Coated Rotors (DC rotors for short) just a few months ago. The results achieved at laboratory level and during field tests, with regard to improving the service life when processing… ...
Läs mer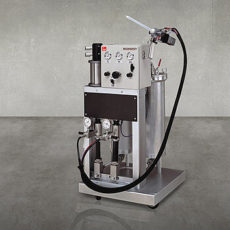 Scanmaster rents out mixing and dosing machines Are you going to start a new production, but are you not ready to make a big investment in new equipment? Or are you faced with an acute glue or dosing task? Then Scanmaster has the solution for you! Scanmaster rents out various mixing and dosing machines. Advantages… ...
Läs mer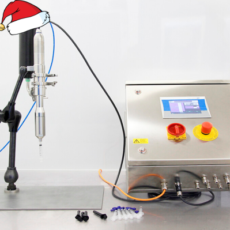 Despite the obvious challenges that 2020 has offered, we here at Scanmaster would like to thank all our partners and customers for a good year in which our company truly proved its worth. Now is the time to look forward to a new year, where many exciting things will happen in our company. We are… ...
Läs mer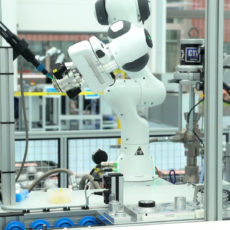 TQ Systems, in Durach, manufactures collaborative robots that assemble themselves – among other things, with the help of preeflow dispensing technology. The precise eco-PEN and eco-SPRAY dispenser systems take care of the lubrication of gears, for example. The basic idea of letting the robots build themselves arose at TQ from the question: There is manual… ...
Läs mer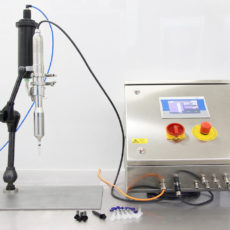 Visit the first virtual exhibition of the dispensing expertMain topic of the first virtual trade show by ViscoTec, which takes place from December 1 to 3, is dispensing solutions for a wide range of applications and industries. From medical technology and 3D printing to aerospace or e-mobility – to name just a few.The virtual program… ...
Läs mer